We transform how the world supports those left behind, through the power of
people
and
technology
.
Learn about us
34 people need your support today
Find someone to support
Change more lives
(for less upfront) with a
monthly donation
Join 1,654 other Changemakers who support a different homeless person or refugee every month.
Discover more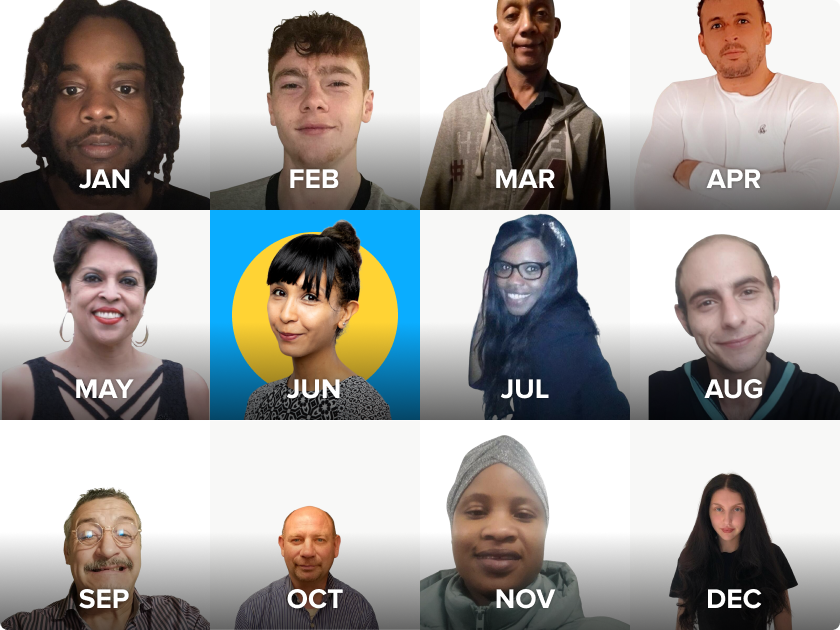 Every penny
donated removes barriers for people
100% of your donation funds the items people need to get a career or home. Donations never pay for our salaries or overheads.
Join the Beam community
Meet people using Beam
Read the stories of inspiring people referred by charities and local authorities. Each person gets a trained Beam caseworker.
Fund someone's future
For the full Beam experience, become a monthly supporter and get an email introducing you to a new person and their story every month.
Share the journey
Get updates from people you fund as they progress into a career or home. You can also send messages of encouragement.
Now she's working as a beautician. Hana raised £3,630 for her training from 579 supporters. She's now working full-time as a beautician!
Award-winning impact
Beam has proven

a powerful new model to create opportunities for a diverse group of people

experiencing homelessness.
Help a homeless person

for the long-term

by funding their employment training.
Social impact business Beam crowdfunds career opportunities for homeless people and

supports them in the path to finding and keeping new jobs

.
Beam in the news
Tony was homeless for decades, but

now he's turning his life around

. So he turned to Beam.
This transparency in how donors' money is spent...

is a key factor in convincing supporters that their money is having an impact

.
Beam is focused on the ultimate outcomes more than the money.

The goal is to help people find stable employment.
Join 10,281 changemakers transforming society