The easiest way for companies to

make & measure social impact
We've pioneered Impact as a Service for the UK's most forward thinking companies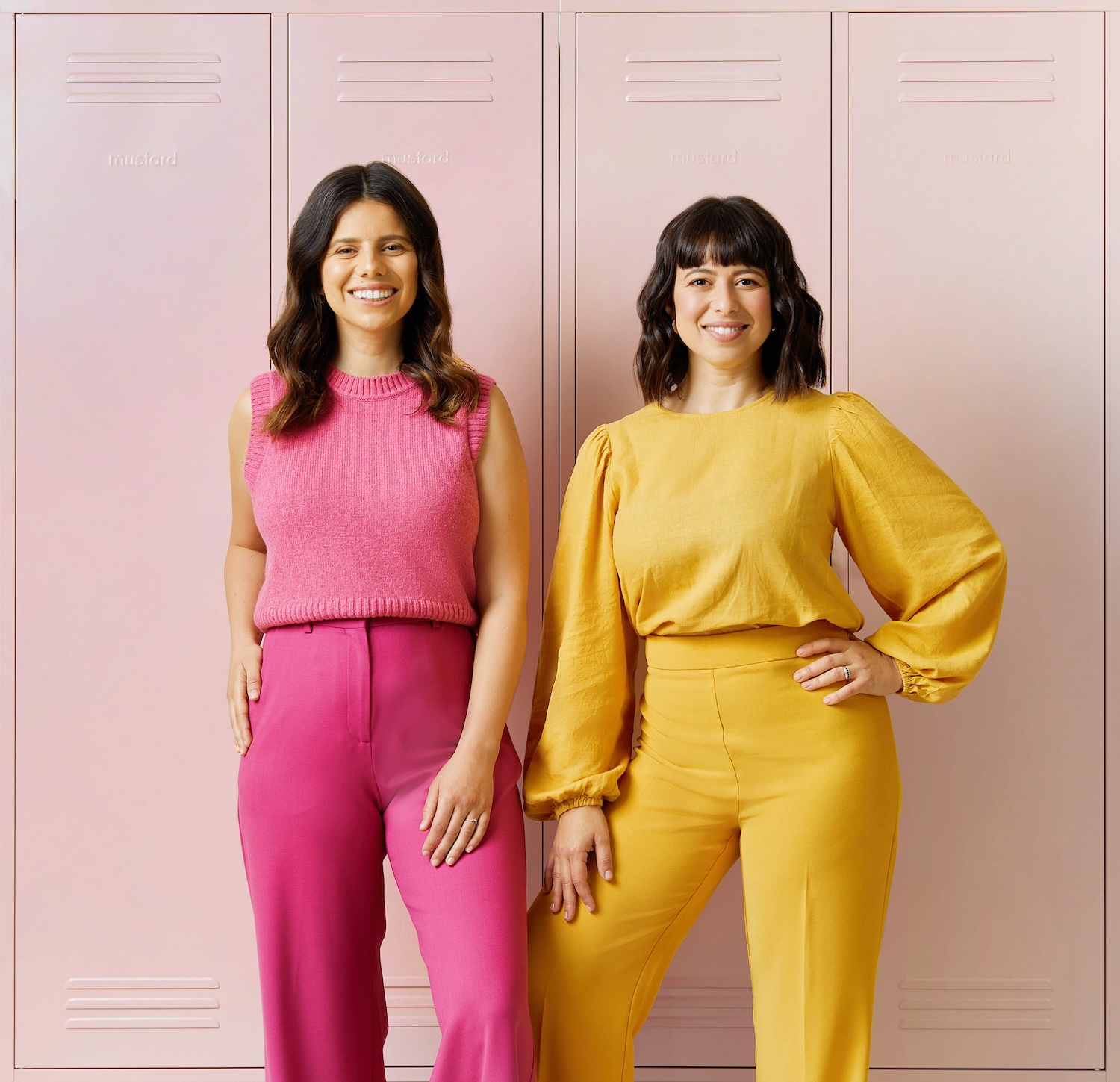 Jess and Becca Stern, founders of Mustard
Top 100 Fast Growing UK Company and Beam partner

Subscribe to Beam and

change lives
Support disadvantaged people into jobs and homes and give them the skills they need to thrive, from a donation of £100 per month
Tony was homeless
Now he's working as an
electrician
.
Hana was a refugee
Now she's working as a
beautician
.
Decoda was homeless
Now she's working as a support
worker.
Celebrate your impact

as a team
Read the stories of the people you've supported, and see your companies' impact in real time on your branded impact page.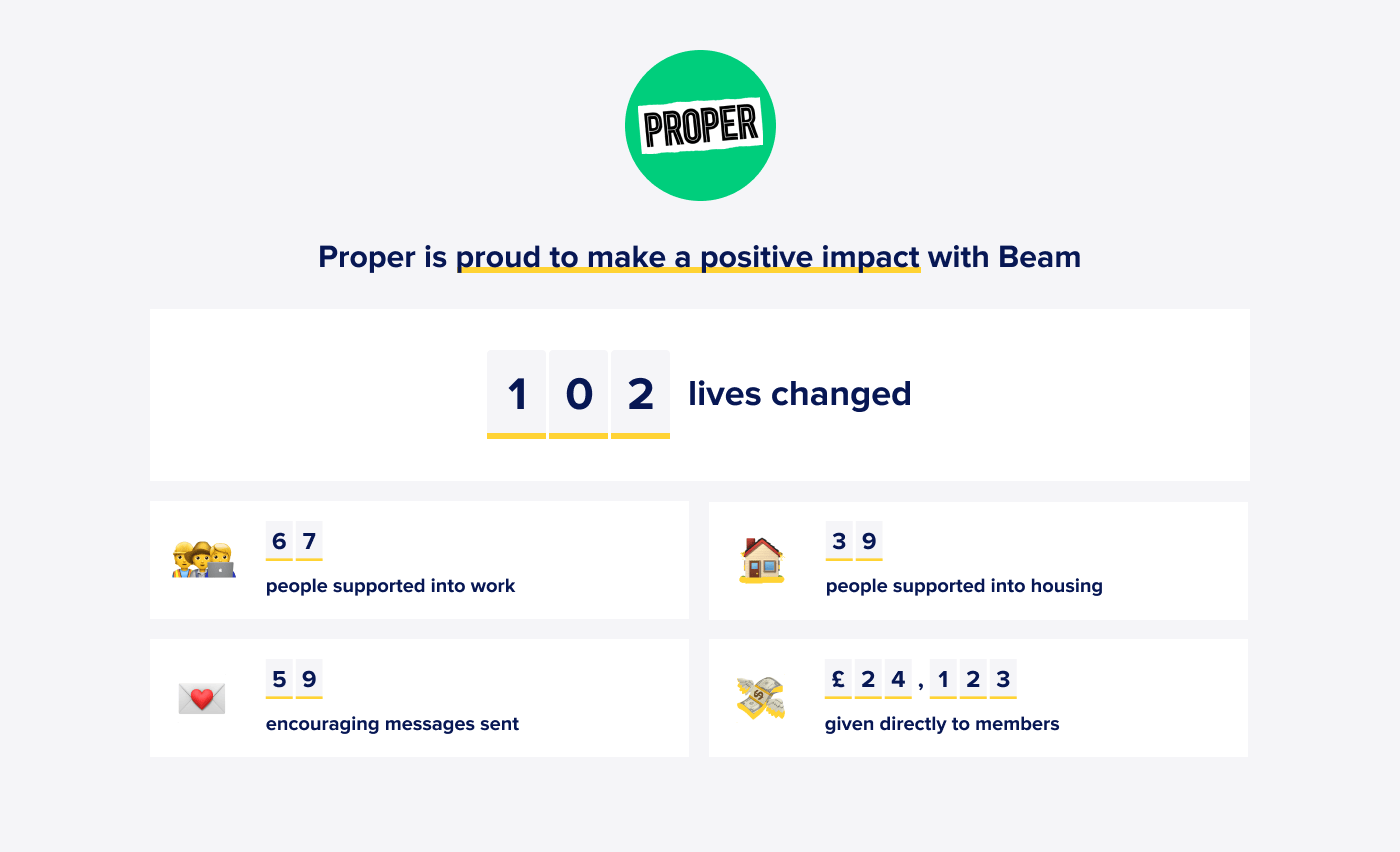 Show the world

the change you're making
Branded social media assets make it easy to shout about your companies' positive social impact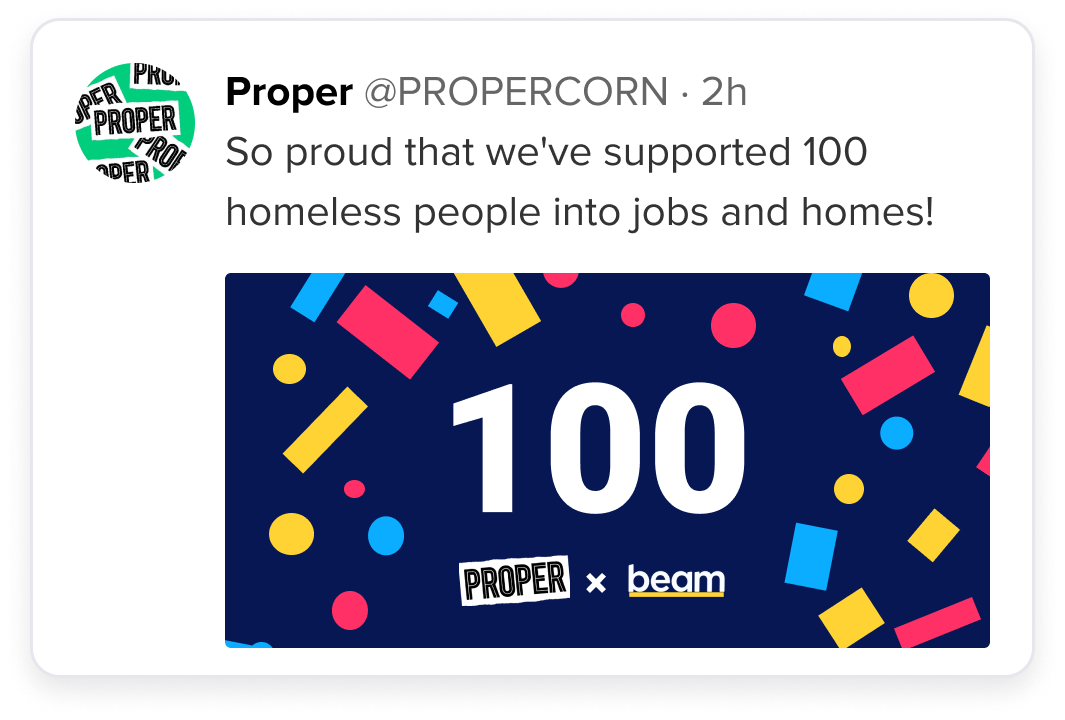 This month's top companies
What our partners say
Prospective employees view our partnership as a positive to potentially joining the company. It signals to them that Otta believes in making a difference, in more ways than one.
Ellie
Strategic Operations Manager, Otta
Having a positive impact is so important to us as a business and something our team is passionate about. Beam lets us do good in a measurable, meaningful way.
Jess Stern
Cofounder, Mustard
At La Fosse Associates we want to track, meaure and report on our social impact. Beam for Companies does all that and more.
Simon La Fosse
Founder, La Fosse Associates
Start changing lives today
Got questions?
Book a call
One of the team will be in touch to discuss how Beam can boost your social impact
Book a 15 min chat
Nick, Head of Beam for Companies
Award winning social impact
Startups 100
#9 top UK startup
LinkedIn
UK's Top 15 startups in 2022
MIT

Best financial inclusion organisation in Europe
Natwest SE

Top 100 social enterprises in the UK