How will Beam help you
start a job?
Abimbola
now works as a Healthcare Assistant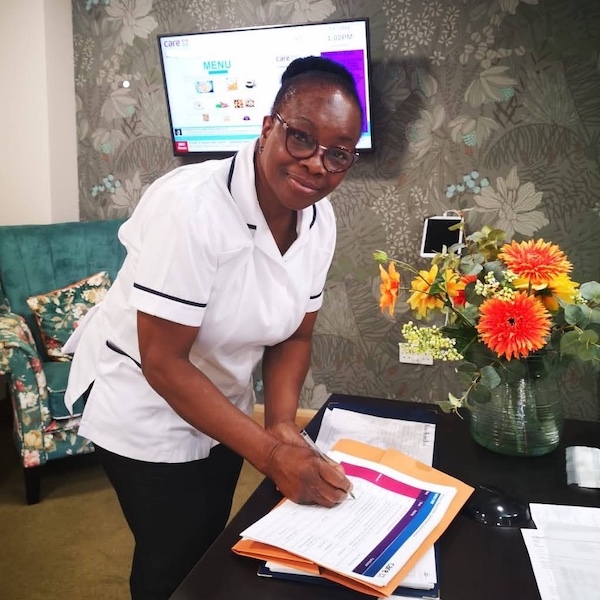 Abimbola
now works as a Healthcare Assistant
I love my new job and can now afford my rent each month!
Beam fully-funded £3,498 for Abimbola's healthcare course, laptop and uniform for work.
How will Beam help you find
a new home?
To access Beam's housing support, your housing officer or your keyworker will need to refer you to Beam
This could be you
We recently helped Ojevwe & Idelissa move into their own private rented properties!
Read what they have to say:
Before moving with Beam, my housing situation looked hopeless. The possibility of having a stable home was an uncertain reality. Then Beam came into the picture and within a space of 2 weeks, our circumstance changed for the better. We now have a home of our own and the stress of uncertainty has significantly disappeared!
I can't describe how happy I am! My new house is perfect. I'm living such a different life to the one before. The entire house is much bigger. We have our own space and it's just so nice - I can't begin to explain how grateful I feel.